Human-Computer Interaction (HCI) -- PSYC / CS 6750 (Fall 2012)
This course will teach you about the importance of the human-computer interface in the design and development of things people use. We will touch on many of the perceptual, cognitive, and social characteristics of people, as well as methods for learning more about the people you wish to use your systems (analyzing the tasks they perform, the way they perform them, the way they think and feel about what they do, etc.). We will discuss the capabilities and limits of computers and other related systems, and discuss how that affects design and implementation decisions.
We will also cover methods of design, and ways to implement, evaluate, and improve a design. The course will be a blend of perceptual/psychological, social, design, and computer science elements. You will work on individual and group projects to learn in a hands-on way about the various stages of an effective design process.
Semester Theme: HCI on Wheels. We are going to adopt the theme of "Human-Computer Interaction on Wheels" for the semester. The group projects will have something to do with humans and computers/information technology interacting in a vehicle. You can think about HCI in, or related to, vehicles like cars, taxis, buses, bikes, motorhomes, police, luggage handlers, etc., etc... or you can think completely outside the box. If there are wheels involved, it's likely an acceptable topic.
You can think of systems that help a person, a group, an agency, or society. Assistive technology devices, public access stations/kiosks, training, services...Solutions can be formal, informal; large, small; physical or virtual; permanent or ad hoc... Some examples include: the "infotainment" displays in vehicles (cars, motorcycles, motorhomes, taxis, planes, boats...); wheelchairs systems; ambulances have wheels, as do the stretchers they often use; couriers--bicycle or FedEx, perhaps?; sports, including Paris-Dakar rally; kids toys often have wheels, too...; airplane seat-back systems; pilot's tools for checklists, reports, communication; shopping carts; jogging strollers...
Note that not everything in the class will be centered on the theme. We are just trying for a bit of common ground across the projects. Further, the HCI aspects in this area are common to many other important areas. For example, developing a vehicle infotainment system relates to creating kiosks, and web services, and mobile devices, and all of these can be thought of as research tools... You get the idea.
The class objectives are:
To facilitate communication between students of psychology, design, and computer science on user interface development projects.
To provide the future user interface designer with concepts and strategies for making design decisions.
To expose the future user interface designer to tools, techniques, and ideas for interface design.
To introduce the student to the literature of human-computer interaction.
To stress the importance of good user interface design.
Meeting Time: Mon/Wed/Fri - 1:00-2:00pm
Meeting Place: Klaus 1447
Instructor
Dr. Bruce N. Walker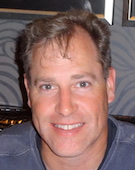 Office: J.S. Coon Psychology Building, Room 230
Phone: 404-894-8265
Email: bruce.walker@psych.gatech.edu
Office Hours: please email to make an appointment
Other Section/Instructor
No other sections are offered in the Fall semester.
Teaching Assistants
Denise Chew (ychew AT gatech.edu)
Suchit Dubey (sdubey3 AT gatech.edu)
Text books
There are two required text books for the class. In addition there will be additional reading assigned during the semester.
Interaction Design: Beyond Human - Computer Interaction (3rd ed.), by Yvonne Rogers, Helen Sharp, Jenny Preece. Wiley, 2011.

Book web site: http://www.id-book.com/
Available at the GT Book Store. See also: amazon.com and other places for both new and used editions. It is also available in electronic format.

Understanding Your Users: A Practical Guide to User Requirements Methods, Tools, and Techniques, by Catherine Courage and Kathy Baxter. Elsevier, 2005.

Available FREE in electronic format via the GT Library. See GT Library Page for the book. NOte: We may also be able to post a link to it on the class t-square site. Check there.
Also available at the GT Book Store in paperback.
See also: amazon.com and other places for both new and used editions. It is also available in electronic format.

Optional: The Design of Everyday Things, by Donald Norman. Currency/Doubleday, 1990.

Available at the GT Book Store. See also: amazon.com and other places for both new and used editions.
Additional Reading
Additional reading will be required. Typically they will be posted as PDFs on the class web site (see schedule page). It is the responsibility of the students to obtain and read the exta material. The material in those extra readings may be included on tests and other evaluations in the class.
One book that will be referred to a lot is:
Universal Usability, edited by Jonathan Lazar. Wiley, 2007. (See the schedule page for details on readings.)
Grading
Assessment Philosophy: HCI is a very broad, interdisciplinary domain. There is simply a lot of information that an HCI professional needs to know and understand in order to be effective. It takes a number of different sources, a number of different types of learning to gather this breadth of material. Not everything can be covered in the lectures or discussed in class--reading journals and books is neccesary. Not everything can be learned in books either--practice, field work, and team projects are called for. In order to assess your learning of this range of material, it is necessary to have a multitude of assessment techniques. This includes individual and team work; conceptual knowledge and rote memorization; calculations and aesthetic judgments; written assignments and inclass exams. It is all important.
Your final grade is made up of four major components, homework assignments, projects, exams, and class participation. The weighting of these components is described below.

Students are expected to do their own work at all times and to follow the university's codes of academic conduct and honor code. Cases of suspected inappropriate collaboration or cheating will be immediately forwarded to the Dean of Student Affairs, and will be pursued to resolution. This is an unpleasant process for all involved, so please do not put yourself in this situation.

Students are expected to conduct themselves in a professional manner--this entails showing up for classes and exams at the appointed time. Late make-up exams will not be given. If some form of prior committment prevents a student from taking an exam at the given time, PRIOR arrangements (including documentation where appropriate) should be made with the instructor.

Extra work, after the semester, is not allowed to "bring up" a grade. A student's grade shall be earned from their performance solely on the semester's assignments.

Grading is determined by a semester-long accumulation of points, weighed in percentage as stated for each component as summarized below. Determinations of the individual category breakdowns will be determined by looking for gaps or clumps in the final averages.
Examinations
A mid-term and a final examination are planned for the course. Most exam questions will reflect the material covered in lecture and assigned reading. The exams will consist mostly of short answer questions, with a few multiple-choice, T-F, and longer essay questions thrown in as well. Each exam will determine 15% of your grade.
Homework Assignments
There will be three or four homeworks assigned for individual completion (not a group effort). You will have about a week to complete each one. The goal of the homeworks is to give you practical experience in the processes and methods used in this field. They might range from observing people in a mini field study, to sketching a prototype, to mocking up an interface in Photoshop or VisualBasic, to designing a research study. The homeworks will be worth a total of 15% of your final grade (30% total for the exams).
Project
A semester-long, team-based interface design project will be given in this course. The project will be broken down into four parts, each around three weeks in duration. The overall grade for the project will be 45% of your grade, with the individual parts of the project worth approximately 10% of your grade, each. The project will have your team develop an alternative interface for some computer-based application. The assignments will have you evaluate users, needs, and tasks in the domain, design a mock-up for a new interface, develop a prototype of that interface, and evaluate your design. The material which you turn in should be presented professionally, and should stress grammatical correctness and clarity. An electronic version of the project will be posted to the Web; a paper version will also be handed in. There will be templates available to let you know more about the format for submitting your work, and to provide some idea of what is expected. You will be judged on your originality, innovativeness, quality of writing, and correctness. Further details will accompany each assignment.
Class Participation
Reading assignments will be specified for each week. You are expected to come to class, and be prepared -- that is, having read and having made an attempt to understand the material. You should be ready to discuss the material covered in the lectures and reading. Much of the material in this course is subjective. Feel free to describe your views. A total of 10% of your grade will be determined by a subjective participation rating. If you come to class prepared and participate in discussions, you can anticipate receiving all of this credit.
NOTE: A portion of your class participation grade will be determined by the other members of your project team, via an anonymous process. If you participate and "pull your weight" in the project, you will receive full points for that; you may also receive fewer points, or even bonus points, as deserved.
Summary
Below is presented the weight of the different course components toward your final grade.


| | | |
| --- | --- | --- |
| Component | | Weight |
| HWs | | 15% |
| Participation | | 10% |
| Project | | 45% |
| Midterm exam | | 15% |
| Final exam | | 15% |
Some Other Comments...
Respect and Consideration: Please, above all, be respectful and considerate of others in the class. It should go without saying, but this includes showing up on time for classes, team meetings, exams, etc. Please turn your cell phone, pager, PDA, or any other alarms and ringers off while you are in class. If you disturb the class (including incoming phone calls), you may be asked to leave.