Accessible Graphs and Education
Overview
The Sonification Lab is working with teachers to design accessible graphing technologies for visually impaired students. We believe low vision and blind students can read and write graphs independently, with everyday computing equipment.
Please explore this page for more information on the SQUARE method for identifying technology requirements, GNIE software for reading and creating graphs, participation in our research, and how to contact us.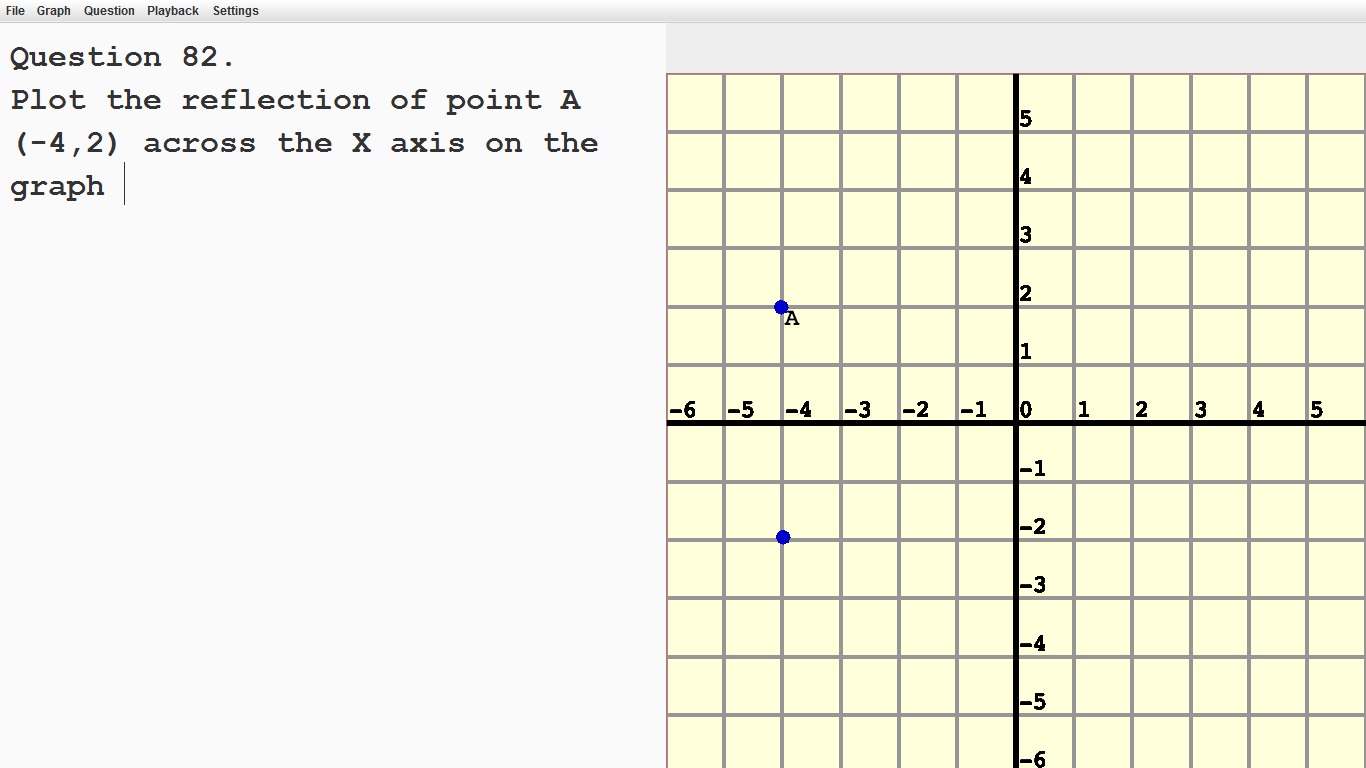 Plotting the reflection of (-4,2) over the x axis. Student answer.